I (Mark) was living in Germany a long time ago and I was impressed by the nightlife there and especially by the city of Berlin. You can always find interesting things there and you don't have to spend your paycheck to do it. Also, Thursday night is such the party night in Germany and I had an amazing time while living there.
Fast forward to 2012 when Tokyo was going through an interesting time. Nils, from France, and Mark had been living in Tokyo for some time. We were partying a lot but were often disappointed with the music and the lack of variety. Furthermore, events were often expensive, and a lot of the old skool places were dying or had already died (Yellow/Eleven, Yoyogi raves, etc.).
In addition, there was not much going on during the week except for an event here and there; not much centrally located for free either. Then there was the No Dancing Law being enforced. What a bunch of BS that was!
Besides the music, it was almost impossible to get some decent Mexican food. When you could, it was overpriced and you couldn't get it late at night. All of places you eat at now that are in or around Shibuya were not there then.
Nils and I talked in late 2012/early 2013 and we decided to have a free event on a Thursday and invite all the local DJs we knew to do their thing. The only rule was pretty much: no EDM or American pop (if you were in Tokyo at the time, then you know). And we would serve tacos!!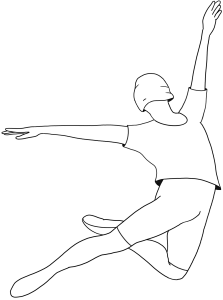 It all started at Beat Cafe in Shibuya and we had some super fun parties there and even hosted a few headliners (remember that time when Gold Panda played?).
We also did some craft beer parties before it was even a thing (at Beat and Ruby) with the support of Beer Cats here in Tokyo. We even encouraged Beat to start serving some craft beer and it sold quickly (again at that time, there were very few bars or even shops that had anything special). See the olden times on our FB page.
You might wonder why tacos and not kebabs? Well, it would have been much harder to make kebabs and you can easily get those in Shibuya (although those are not even good lol!). Also, Mark is from California and was feeling the lack of good Mexican. This was years before all of the newer Mexican places opened up.
Still I, Mark, was noticing the quality of tacos was not so good. To prepare them, a lot of materials/equipment was needed. I wanted to have authentic corn tortillas, so I needed a way to warm them up. Meat took a while to cook and it was expensive.
Later we moved to burritos because the flour tortillas are cheaper and easier to handle, but also we could easily make them quick, tasty, and also vegan (the events were full of people!).
Eventually, we were limited with what we could do at Beat Cafe due to the space and layout. After two years, we moved to the one and only Ruby Room right in the heart of Shibuya. These people could easily get into the bar, get a drink, use the toilet, and dance or mosh or whatever! We could also put on live shows, which was part of the original idea as well.
As you may know, there was, and still is, a very bothersome system in Tokyo (Japan). Why do bands need to pay to play? And why do people need to pay 2,500 yen to see local bands or our friends play? Also, why do the shows have to start and end so early?
So for the past 8 years, except for the off and on during the pandemic, us Berliners have been partying at Ruby and really enjoying it. I don't have the time to list all of the bands, live performers, and DJs we have had. Chances are it has been you or someone you know.
Before Covid, Berlin party was always packed and since mid-2022 it has been going strong. We have had several bands and DJs visit from abroad in a short time and have more coming up!
Another great part of the story: soon after we moved the party to Ruby, Jordan from Australia became part of the team. He was young, energetic, and ambitious with great taste! He really helped boost the event and kept it going strong. Er ist ein Berliner!! And coincidentally he is living in Berlin now.
We had some pretty awesome performers and a wide variety of stuff going on for a long time. We have the pics, it did happen!
But after a few years, Jordan wanted to utilize his time to actually live in Berlin. He is alive and well there now (bathing in variety, techno, and vegan food!).
Just about the time Jordan was leaving, Nils was ready to get back in the ring! (he is a busy guy!). 2019 was an epic year! Nils made a cool website and things were going swell. Berlin Party at Ruby Room was still one of the only Thursday events, and definitely the only free event with quality music, live bands, and vegan burritos. Actually today, Berlin Party is still the ONLY party in Shibuya or Tokyo like this.
As the story goes, we were all pumped up for 2020…and then…
Ruby Room, like most live houses, was closed or had limited hours during the pandemic. We had events here and there, and Mark made some other events with parties like The Hang Out and Discodayo. Also, there was a big outdoor party movement. The show went on in some way or another.
From mid-2022 till now, Berlin Party has been every Thursday. Every week there are DJs and often live performers and bands. We only started IG about 6 months ago, but find us there!
For the live side, we have a wide variety of performers and bands and we also pay them ¥¥¥! (yes, believe it or not, not many bands get paid in Tokyo). We love diversity!
There is a focus on techno later in the night and one of the weekly DJs Sojourna has got that good stuff on vinyl! We also have guest DJs from Japan and visitors abroad. Together with the other resident DJ, the eclectic and versatile Fax Dorobo, they play a mix of house, techno, disco, indie, etc.
As for food in the last year and going forward, you might see some food pop-ups time to time including vegan options.
You might have also seen the pop-up Kinoko Tacos Douzo there too: mushroom tacos and hot sauce – all handmade, all vegan! Unfortunately, the tacos aren't free anymore, but the price reflects the hard work and cost to make everything from scratch plus the effort of setting up a pop-up. We keep the price reasonable and do pop-ups at different events in Tokyo. One of the only ways in Tokyo that you can get vegan mushroom tacos and homemade hot sauce (made from ghost peppers from Mark's garden)!
So spread the word about what we are doing and come check it out sometime. Every week is different. We often have open DJ sessions too and we might start doing open jam sessions as well.
See you there!